A man who was arrested for marijuana named Jeff Mizanskey was recently released from prison after serving 20 years.
The name of the prison where he was serving time is called Jefferson City Correctional Center.
His release date was Tuesday, Sept. 1, 2015.
He was serving a life sentence.
Part of the reason he was released after twenty years is family, friends, and activists spoke with lawmakers and other officials regularly, reminding them that Jeff was being punished too harshly and that growing and distributing marijuana should not be a punishable offense.
For more information check out this article on
Hemp News
.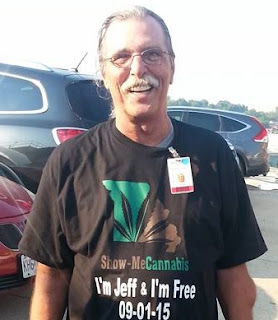 Photo Credit: Free Jeff Mizanskey Facebook