A good friend of mine passed away recently.
Bernardo Martinez was a perfect example of how people are supposed to act.
He was very kind, and pleasant, and clearly wanted to help teach the world that marijuana is safer than alcohol.
Friends and family are leaving comments, goodbyes, memories on his
facebook page here:
facebook.com/fumommj
There is a
page set up
where donors can help Bernardo's family.
From the
website
:
The mission of this website is to assist the Martinez Family in this time of need. All donations and proceeds from
this website
go directly towards that cause.Here is another
link to the Fumo Foundation Website
Click here
He made that shirt look good!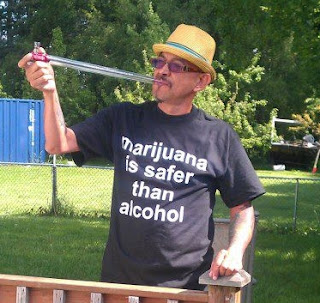 Here is a video of Bernardo on Youtube Click Here or Click the Picture