I just read an
article
talking about Washington state lawmakers looking to "reconcile the medical and recreational markets."
I was pretty disturbed by what I saw.
If I'm not mistaken, they seem to think that giving us "three times the amount that recreational users are allowed to possess" is some kind of a favor for which we should be grateful.
These lawmakers are clueless, horrible, evil people. I would say stupid, but they should know better.
They are paid to be stupid.
Washington voted for medical marijuana a long long time ago. Patients take care of patients with homegrows. Fifteen Plants and 24 Ounces is already a compromise from what we actually voted for which was a "60 Day Supply".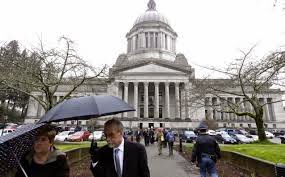 Here is a link to the article over on KOMO News.
Thank you for looking at SaferShirts.org