This is a story from one of my Safer Friends that I saw on The National Cannabis Patient's Wall on Facebook:
3 years ago I lapsed into a coma weighing 220 lbs . Alot of memories were lost due to severe frontal lobe damage. Doctors told me I may NOT ever recover, and throughout the coma told my family and friends I may never wake up. I awoke to an ABSOLUTE nightmare, I had lost everything. Was told that it would take months of physical therapy before, and if I ever walked again. I came out of the hospital weighing 118 lbs and from that moment was determined that I was gonna prove that doctor wrong. By November 26th I was walking with very little balance, but I was Walking. I was put on a ton of anti depressants that in time did more harm than good. Around February of 2012 I stopped taking them, and started using Marijuana instead. I can't stand here and say that it has helped me, but I can say for a fact it HAS'NT stopped me, even after a heart attack Guess what Dr.?
I'm walking, I work a full time job, I don't use prescriptions, and I'm doing just fine with the help of my friends and family
There are only 3 reasons I am posting this. If I can go through that, and come out a better person what can YOU do?
I hope this motivates some people to know 3 things.
#1 YOU are stronger than you think.
#2 Marijuana is a medicine, not a crime
#3 Most importantly, my way of saying THANK YOU to all, that saw me at prolly the darkest point of my life, and are still around to watch me shine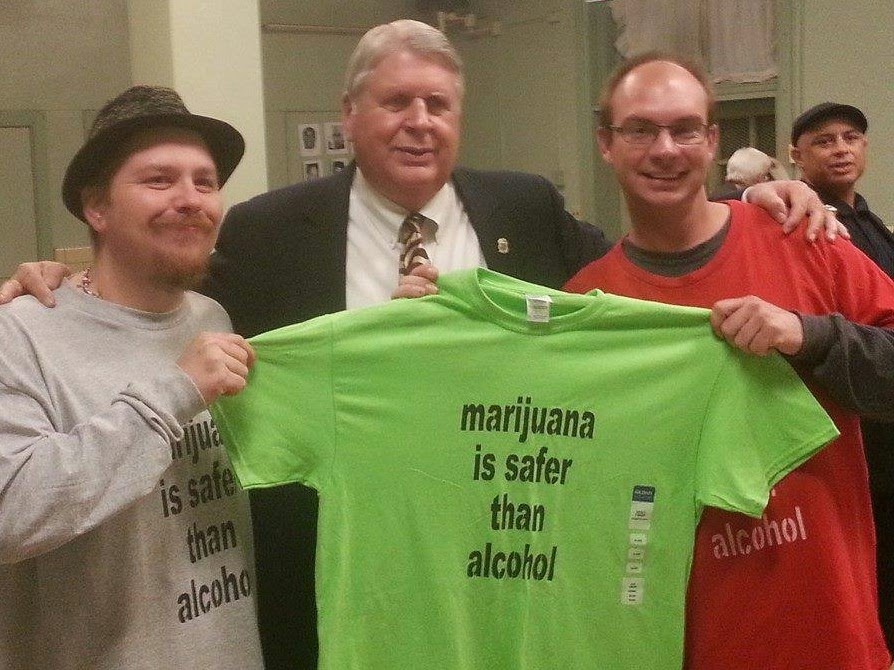 Here is a picture of Jason and Mike when Jason first woke from his Coma: